WE HAVE AVAILABLE PUPPIES

Click the image for details!!!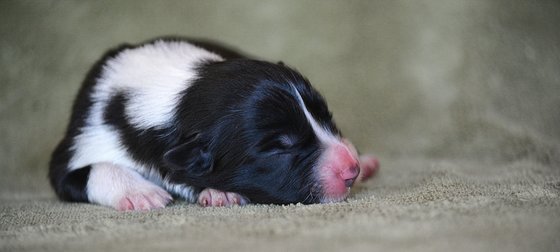 For more information please contact us via mail with an introduction letter 🙂


 For future plans
click
  For more details please contact us via e-mail!



******************************
Map of Bordertreowes (click)
13 litters – 83 puppies (43 boys and 40 girls) – 19 countries
Kontinuirano tragamo za potencijalne suvlasnike koji bi rado učestvovali i pomagali naš rad!
Šta znači suvlasništvo? Pročitajte na sledećem linku:
http://smooth-collie.com/hr/suvl.php
Please note that puppies from our kennel will be sold only to active, sportive families that are aware of the needs of this great breed. We always choose future owners by the conditions they offer to their future dogs! Puppies are chosen by the breeder who will try to fulfill the needs of the owner with a puppy that is most suitable for them. Puppies from our kennel are only rarely available for breeding, and only to people who are proving their abilities and correct, fair goals towards the breed. A border collie is a breed that needs loads of physical and mental activity on a regular basis, it will not be satisfied with a few dog walks every now and then. If you are not ready to offer this to your dog, please find a breed that needs less training and activities! We sell our puppies at the age of 8 weeks, vaccinated, dewormed, with a pedigree and a contract and breeders guarantee. We are always opened to everyone that would like to visit us and our dogs. Every owner of a Bordertreowe dog is a member of our "family", and has our full, alltime help and advice in every question about the dogs!

Molim Vas, pre nego što se odlučite za bilo kakvog psa, a pogotovo border collie-a, dobro razmislite! Naši psi nisu roba koja čeka kupca na tezgi, naši su psi članovi porodice i to ostaju do kraja života. Štenci su odgojeni na najvišem nivou u sutručnim rukama kojima je cilj da psi rođeni pod našim odgajivačkim imenom već od planiranja legla imaju najbolje šanse za zdrav i sadržajan život. Imati bordera je životni stil i vlasnici bordera mogu biti samo ljudi koji tačno znaju u kakvu se avanturu upuštaju. Border Collie je dokazano najinteligentnija rasa pasa na svetu. Naravno inteligencija ne znači da se pas rađa PAMETAN, kako to mnogi vole da kažu. Pas će biti onoliko "pametan" koliko njegov vlasnik uloži vremena, truda i znanja u njegovo podizanje, vaspitanje i obuku. Inteligencija je mač sa dve oštrice, borderi veoma brzo uče, ali kako dobre tako i loše stvari. Ukoliko se zapostave, naćiće sebi zanimaciju, koja možda neće biti baš po ukusu vlasnika. Ova rasa iziskuje puno vremena i rada. Borderi nisu psi koji će se zadovoljiti nedeljno 2-3 puta šetnjom na povodcu, njima treba fizički i mentalni trening i to redovan, da ne kažem svakodnevan!
Naši se štenci rađaju u kući, gde provode prve tri nedelje života, kako bi se navikli na zvukove koje prate život ljudi. Ostatak perioda provode napolju gde se upoznaju sa svetom koji ih okružuje, socijalizuju se na zvukove, ljude, druge životinje i sl.
Štenci idu novim vlasnicima sa 8 nedelja starosti vakcinisani, višestruko čišćeni od parazita, sa urednom dokumentacijom, SPORAZUMOM i ODGAJIVAČKOM GARANCIJOM.  Svi psi koji učestvuju u našem uzgojnom programu poseduju sve zdravstvene testove koji su dostupni u trenutku planiranja legla, te se na zdravlje štenaca daje i garancija (genetske bolesti CEA, TNS, CL, MDR1). Štence za uzgoj dajemo samo u izuzetnim slušajevima, štenci prodati sa hobby sporazumom daju se sa obaveznom sterilizacijom!
Od budućih vlasnika očekujemo da štence smatraju članom porodice i da ga takvog i tretiraju, da mu pružaju uslove života i treninga kakav ova rasa iziskuje. Naše interesovanje za štenetom ne prestaje u momentu kada štene ode u novi dom, mi se osećamo odgovornim za psa tokom celog njegovog života i svi vlasnici pasa iz naše odgajivačnice imaju zagarantovanu 24h podršku od naše strane, Svi su oni članovi porodice BORDERTREOWE! Ukoliko mislite da su uslovi prodaje i ono sto mi nudimo po vašem ukusu, osećajte se slobodnim da nas kontaktirate. Otvoreni smo i za posete, bez obaveza. Molimo poštovane interesente, da prilikom slanja maila napišu par redova o sebi i o planovima sa psom u budućnosti! Ne preferiramo mejlove tipa "Ima li štenaca i koliko koštaju"… Ako nemate vremena da napišete pristojno pismo nemate vremena ni za psa

For further information feel free to contact us via mail